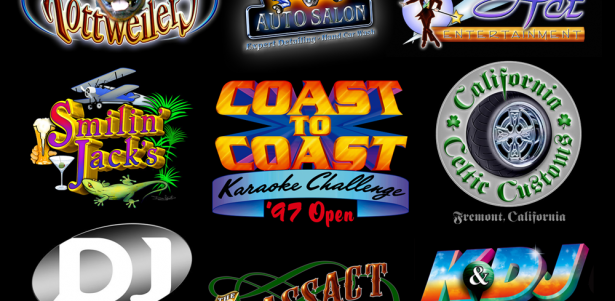 Logos
At AME Studios, we love producing wildly creative logos, specialized graphics, trademarks, product branding, animated artwork and more!
All of our projects are professionally developed in high resolution or scaleable vector, for use in everything from websites and print media of all kinds to layer-animated video projects.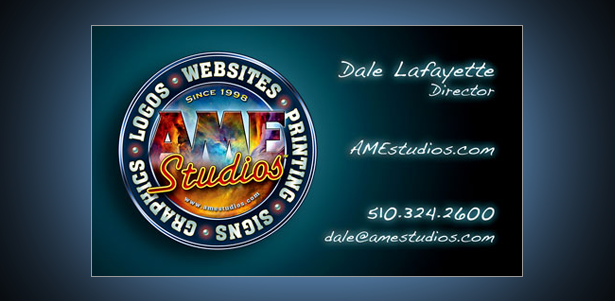 Business Cards
Business Cards provide contact information in a convenient, standardized size. While much of the information is the same from one Business Card to another, font, style, substrate, and imagery set you apart and make your impression unique.
AME Studios produces top quality creative business card design, along with full-color offset and digital printing & delivery. We use the finest, durable card stock with a variety of color and shape options.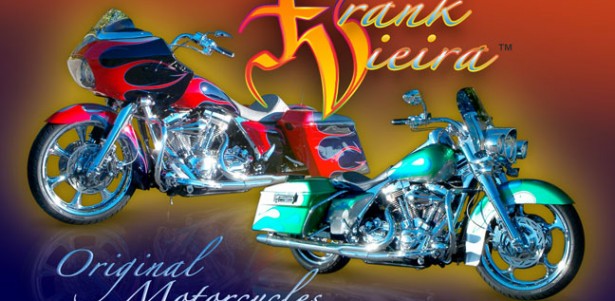 Frank Vieira Custom Cycles
This project involved some great in-house photography and graphic editing, with a outstanding result. The graphics were of high enough resolution for large format printing and reproduction.