AME – Who We Are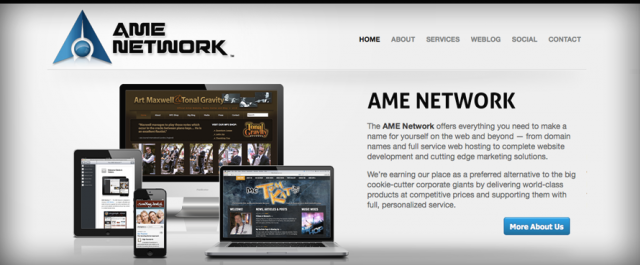 Advanced Marketing & Entertainment has been empowering individuals, communities and businesses in free enterprise and the development of unique identity, rich media and creative online solutions since 1998.
Our online network, the AME Network, offers everything you need to make a name for yourself on the Web and beyond — from domain names and full service web hosting to complete website development and cutting edge marketing solutions. We've earned our place as a preferred alternative to the big cookie-cutter corporate giants by delivering world-class products at competitive prices and supporting them with full, personalized service.
AME core network: AME WebXpress, AME Studios, AME DevDepot, AME Mobilizer and AME Support. Our extended network includes all of you, our clients, friends and supporters!
We're committed to helping you build and enhance your online presence and real world image, and pledge to always take your business seriously. We're always looking for ways to diversify our offerings, improve reliability and overall quality of service. We're focused solely on providing a quality customer experience backed by the absolute best software, techniques and technology in the industry.