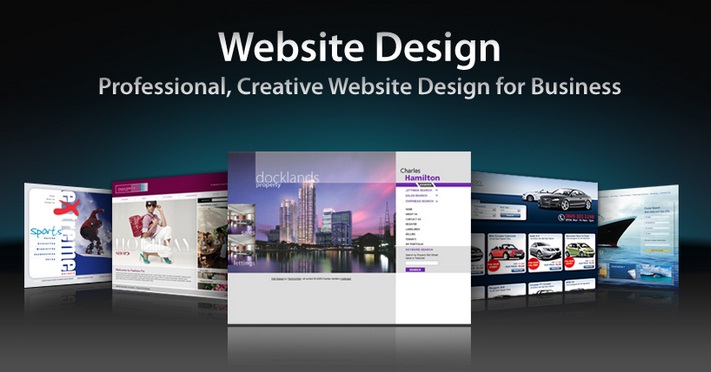 Worry Free Custom Websites
Relax… We Build It For You!

Our business model is full-service, which not only means that we take care of all design, layout, functionality and "heavy lifting" associated with creating your professional website, but it also means you get experienced and knowledgeable consultation and support. This begins with our initial conversation and continues throughout our association.
---
The Process
As a full service website design studio, the procedure for getting us started on your custom project is pretty straight forward. We do all the building, handing you the keys to author your own blog posts, news releases, company updates, PR and more once your website is built and launched. All you need to do to get us started once you place an order is follow the simple steps below.
What We Need From You
We need clean text content with "references" to desired layout and images – but NO formatting or layout of any kind in the source material. WordPress and the chosen theme framework we wil be using to build your website with have a very specific structure for implementing a consistent and connected layout, pages, posts, categories, tags and menus – which is what we are providing you with and customizing as appropriate.
1. Links to example websites that you like in terms of style, color, layout/design and content organization. This will help us choose a theme framework upon which to build, as well as provide some reference points for the overall look, feel and function.
2. Original text content for all your static pages. This in the content people will find on your homepage, about us, services and product pages, etc. Any text content should be simple and un-formatted. Meaning; just text in a text document that can be copied & pasted. Then we do the formatting here (layout, titles, bold/italic, bulleted lists or numbered lists, links, etc.) to be consistent with the rest of the site.
3. All images should be itemized as to where they belong on the website and stored in a zipped folder as individual files in proper web image formats. Pixel-based (raster) images should always be at the largest size you have available. Smaller sizing is done here if needed.
What We Don't Need
It's understandable that clients get excited about the prospect of having a new website, and want to be as involved as possible in helping put it together. While you will have plenty to do preparing your material for inclusion on your website and plenty to say about it's look, feel and functionality – make no mistake – you will not be building or designing it. Why? Because that's WHAT WE DO. Our primary business is the customized creation and deployment of complete websites, built and maintained by professional web developers. So, while there are a million ways to create a website, there's only 1 way it's done here, and for good reason.
Here's a short list of a few things we definitely don't need from new website clients. It's not hard to extrapolate from these examples what we generally don't accept as part of our creative process.
1. Suggestions about web development software, tools, techniques, standards and the like. It's our business to know these things and make informed decisions as to methods, policies and procedures.
2. Pre-formatted text documents with layout and styling elements. We do all formatting and styling here using the unique CSS system that comes with your premium theme. Preformatted material makes our job harder, and often cannot be used as part of our creative process.
3. Images, graphics or designs embedded in other document formats, layouts, etc., or used on other websites not belonging to you. Such materials often cannot be used as part of our creative process.
4. Hateful, hurtful or profane material of any kind.
---